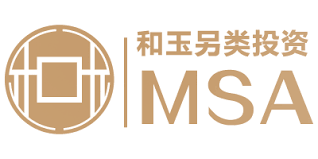 The MSA was selected by the ISSF because of its board experience in the industry, robust track record, global access, and deep roots in the East and China. And this new access to MSA's resources will certainly allow the ISSF to develop themselves in a competitive and entrepreneurial ecosystem with global awareness right in Jordan.
There are multiple companies operating in Jordan currently and MSA has already invested in most of them. The most notable of them is Fordeal and they already employed over 200 people in the Kingdom. MSA already joined and invested in 25 funding rounds in the recent 18 months. The rounds were made for 19 companies by bringing forward other companies as well in the MSA portfolio and all of that in the same region.
The well-known fact is that MSA invests in a lot of regional startups but that's not all they do. They also build regional JVs with other global companies besides just simply investing in them and all of their activities are pretty straightforward. Their next goal is to expand their investment in the Kingdom along with enhancing the ecosystem through direct investments in Jordanian companies. That will also allow them to build startups in the region which will preferably target the adjacent markets. Their aim is still on continuing with mobility logistics, financial services, and most of all, healthcare services in Jordan.
"We are deeply honored to be trusted as custodians of the precious resources of the Kingdom of Jordan. High-caliber entrepreneurial and engineering talent in Jordan provides critical infrastructure to sustain companies addressing large financial opportunities across the MENA region. MSA is proud to partner with the ISSF and expands our ongoing efforts to fund and build sustainable Jordanian companies that leverage technology to scale pan regionally to address critical enterprise and consumer pain points," commented the Managing Partner at MSA, Ben Harburg.
"One of the main objectives of the ISSF is to mobilize the availability of capital for Jordanian startups by strengthening cooperation between local and global ecosystems. I am very pleased to announce our joint commitment and investment with MSA, which will make the international experience available to Jordanian entrepreneurs, whilst facilitating market access to the East," also stated by the CEO of the ISSF, Laith Al Qasem.