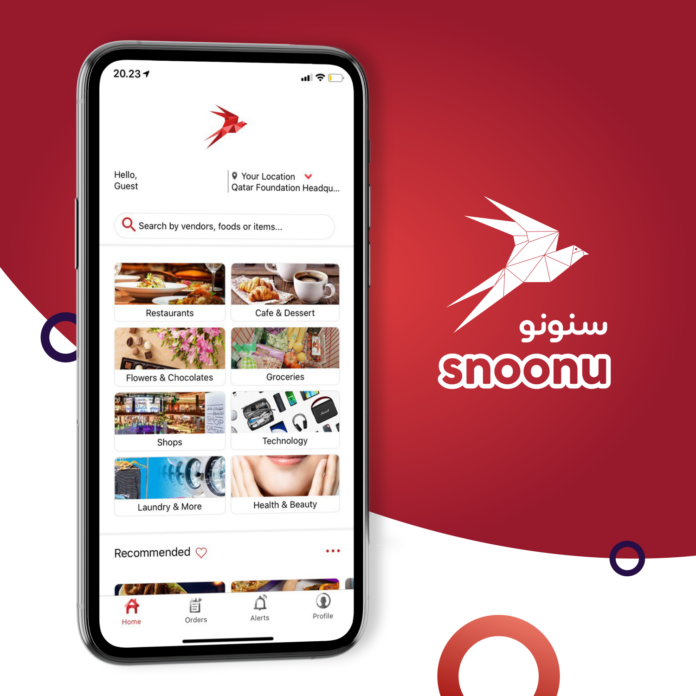 The Doha-based E-commerce startup, Snoonu raises $5 million in a Series A funding round this week and that's not all. The round was led by a mutual strategic partner of the startup, QDB or Qatar Development Bank along with several other investors.
Snoonu was founded by Hamad Al Hajri back in 2019 and it's a one-stop application for a lot of things including lifestyle, shopping, food, third-party logistics services, grocery delivery, and SMEs in Qatar. The app also provides various range of popular vendors and other features including several delivery options.
The platform already has been helping merchants grow their businesses during the Pandemic by providing lower commissions along with takeaway features and comprehensive coverage options. They've also launched another online service back in November last year. It's an online grocery store that stays open 24/7 and they provide a wide range of products offering excellent exposure to the local vendors which is amazing.
"As Snoonu's first institutional investor, we are proud to see more and more Qatari startups leveraging QDB's all-embracing support ecosystem to power their vision, secure exceptional funding, and jumpstart their bold regional growth plans. The scale that Hamad and the Snoonu team have achieved for the company thus far is quite remarkable, and we are excited to continue providing our strategic and structural support to foster the company's future growth and progressive ambitions," said the CEO of QDB, Abdulaziz Bin Nasser Al-Khalifa.
"The support we received will enable us to further develop our product and our brand, in line with Snoonu's customer-centric approach and commitment to innovate and improve the livelihoods of people in Qatar and across the region," stated the Co-Founder and CMO of Snoonu, Sabina Abuova.
"We are humbled to have investors who are aligned with our vision. The funding will be used to accelerate Snoonu's growth in Qatar and for regional expansion. We are heavily focused on developing our technology to continuously improve our product and operational excellence to achieve our desired scale," stated Humza Abid Khan, the Founding Team member of Careem Pakistan and COO of Snoonu.
Snoonu has recently partnered with Microsoft in March this year in the line with their vision to leverage technology for improving and innovating the consumer experience. They already have plans on migrating their services to the Microsoft Azure Platform which will put a great impact on the company's work efficiency and performance.
Their future plans include expanding their services on a global scale and innovating themselves from within to improve their capabilities.