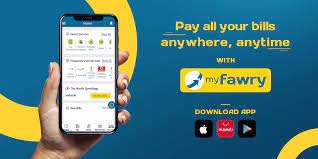 Fawry, the Fintech giant and E-payment solution provider from Egypt has successfully managed to acquire shares in Brimore which is a social commerce marketplace. Their latest minority acquisition comes in a series of efforts by Fawry and it is valued at $1M. This particular acquisition will help Fawry to expand its network of partners by using strategic acquisitions.
Fawry has been providing financial services to consumers and businesses ever since its foundation back in 2008. It provides financial services through a series of channels including online services, ATMs, retail points along with mobile wallets as well. The services Fawry includes in its features also have collection services, customer acquisition, electronic cash, payment facilitation, and B2B collection centers. Them acquiring Brimore with their investments will provide them a new synergy between the two startups in several ways. That is because Fawry leverages its role as a strategic investor in Brimore to support, engage and encourage growth at the same time both at the company and in Egypt's wider digital ecosystem.
According to last month's Venture Investment Dashboard, it's shown that there has been YoY growth driven by 9% and Egypt's VC ecosystem shows a pretty healthy deal volume accounting for an overall 11% growth in this year YoY. This particular investment however is literally one of the major investments that solidify Egypt's ranking as the second-busiest geography across the MENA region and marks itself as an active year for Egypt-based startups.
Brimore was founded by supply chain veterans Mohamed Abdulaziz and Ahmed Sheikha back in 2017. Ever since its foundation, Brimore has been providing connections between small and medium-sized manufacturers with a large network of freelance community distributors using its social commerce platform. The freelance community distributors work by selling and recommending products in their local communities. Their Cairo-based team assists manufacturers through a lot of different ways which includes helping them prevent expensive in-house investment in production and distribution along with helping them reduce reliance on inefficient traditional distribution networks. SME manufacturers of mostly unbranded products use Brimore's series of services to gain unprecedented access to markets while having a way to enjoy a more level playing field with already established industry players.
In light of this recent power partnership, Brimore Co-Founder and CEO Mohamed Abdulaziz stated "Fawry's investment in Brimore represents an important vote of confidence in the company and its business model, which reaffirms our belief in the transformative power of digital tools to revolutionize commerce in Egypt. Our platform has enabled tens of thousands of individuals across Egypt to start and grow profitable businesses with zero initial investment."
It was already identified by the management at Fawry that there are multiple opportunities to foster synergies and create integrative opportunities by investing in Tech-innovative startups across Egypt and that's not all. About this particular investment of theirs in Brimore was already preceded by two investments last year. The first one was done last year, in Bosta, which is a Tech-enabled delivery platform. And another one was done earlier this year, in Elmenus which is the fast-growing F&B platform. Fawry already has an aim to achieve seamless integration of its parent Company's payments and financial services solutions onto the Brimore platform along with adding further planning on cooperation with Fawry's complementary verticals in the commerce of FMCG spaces.
Fawry CEO Eng. Ashraf Sabry concluded "We look forward with great anticipation to our journey with Brimore. The company's business holds great promise for spurring inclusive economic growth, where greater access to financial and business services enables small and micro enterprises to play a bigger role in the economy. Our more than 230,000 strong merchant network is just one of the areas where lasting value will be created through this partnership."