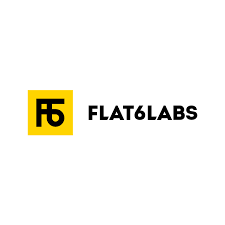 It was announced recently that one of the most popular and leading accelerators, Flat6Labs has finally expanded to Jordan with their launch of a $20M seed fund. The providing fund which is Jordan Seed Fund has effectively completed the first close of $7.4M from the International Finance Corporation (IFC), the Innovative Startups and SMEs Fund (ISSF), Beyond Capital, Bank Al-Etihad, and GMS Ventures and Investments, and will begin putting resources into the Jordanian new companies through the accelerator program they're leading.
The accelerator program from Flat6Labs is accepting applications right now will run for four months from now on. It'll also start putting investment resources up to $70k cash in each organization. They're also offering the chance of follow-on financing of up to $170k later on round and that's not all. The new companies that already have joined with  Flat6Labs Amman will also receive office space, mentor-ship, and access to its local network through everything. Each startup will be matched with a minimum of three mentors from the firm's international network. Along with that, Flat6Labs Amman will also invest in 12 to 16 new companies each year. It'll also run different cycles over a minimum of five years. The firm right now runs comparative projects in Cairo, Tunis, Bahrain, and Beirut and has a complete AUM of more than $85M. As of yet, it has already run over 40 program cycles while investing into 320 organizations including Instabug, Brimore, Dabchy, Washmen, Illa, Chefaa, and Hawaya (exited and prev. known as Harmonica).
Ramez El-Serafy, Flat6Labs CEO, said, "We are delighted to expand our presence into Jordan with the launch of an early-stage fund and seed program, which creates exciting opportunities for local startups. As the region's leading seed and early-stage venture capital firm, Flat6Labs is well placed to support the aspirations of the Kingdom's talented entrepreneurs and help them take their businesses to the next level. We aim to support the growth and development of Jordan's start-up ecosystem, and thus contribute to a thriving national economy."
Flat6Labs is also looking forward to investing in other Jordanian starts with different backgrounds that include information and communication technologies, software solutions, education, healthcare, digital content and games, hardware, electronics, manufacturing solutions, renewable energy, agricultural solutions, big data, and analytics, fintech, media, and entertainment.
Rasha Manna, General Manager of Flat6Labs Jordan, commented, "Jordan is home to a pool of talented entrepreneurs who are ready to showcase their ideas to the world. We provide foundational support to startups through funding, mentor-ship, and networking opportunities across the region and beyond. We are excited to now open applications for our first cycle and look forward to starting work with Jordan's most promising startups in the very near future to help them effectively scale and grow their business."
Laith Al-Qassem, CEO at ISSF, said, "ISSF has been mandated to improve the Jordanian entrepreneurial ecosystem through acting as a fund of funds and through facilitating the creation of new funds to serve the investment needs of entrepreneurs and start-ups along their journey towards success. Flat6Labs fills an important gap and role by providing studied equity capital starting from seed stage accompanied by competent hands-on incubation and mentoring which will facilitate speedier and more focused growth in the investments they make."