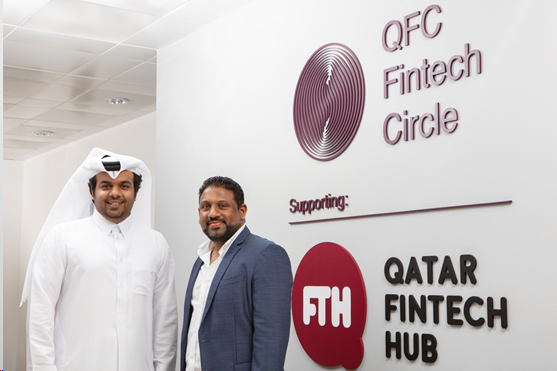 The Licorne Gulf-advised fintech company Spendwisor of their investment commitment from GEM Global Yield LLC SCS. The investment was roughly $50M from GGY which is a Luxembourg-based private alternative investment group worth $3.4B. With this facility, Spendwisor plans on tapping the full potential of the growing fintech market in Europe, the Middle East, and Africa which as of now is valued at more than $2 trillion and that's not all.
From the QFC fintech company, Spendwisor incubated in DIC which is supported by MOTC along with US and UK's presence, they've been becoming a fast-growing mobile payment start. With their own platforms, they've been redefining the retail ecosystem with several business-to-customer marketing methods with their innovative approach. The startup offers to provide POS to popular MSMEs and retailers. They also have access to an innovative loyalty program with their innovative algorithms which are efficient at reducing digital marketing expenses.
The GEM will be providing a share subscription facility aka SSF to Spendwisor. They'll provide up to QAR 190M for a 36-month term. The term is followed by the public listing of the common stock Spendwisor has.
The Luxembourg-based private alternative investment group with a worth of $3.4B, GEM has offices in Paris, New York, The Bahamas, and Los Angeles. They manage a different set of investment vehicles on the growing markets and as of now, they've already completed 435 transactions in over 70 countries.
"We are creating a Tesla moment in the fintech industry by providing a single digital platform for retailers to accept payments and run marketing campaigns using the payment data," said Safarudheen Farook, co-founder, and CEO of Spendwisor.
"We are on the verge of revolutionizing the retail industry and the entire shopping experience by introducing a one-of-its-kind mobile payment platform where every shopper earns a cash reward instantly after shopping for his favorite brands," said Khalid Easa NA Al-Kaabi, Spendwisor's co-founder.
"We are honored that the GEM Group will invest in Spendwisor, which will allow us to accelerate the development and expansion of our platform and expand our operations to adjacent GCC, European and African markets. We are also grateful for the support of our partner Licorne Gulf, a UK-based company that specializes in capital raising for enterprises. ", said Erhama Nasser IA Al-Kaabi, advisor and stakeholder at Spendwisor.