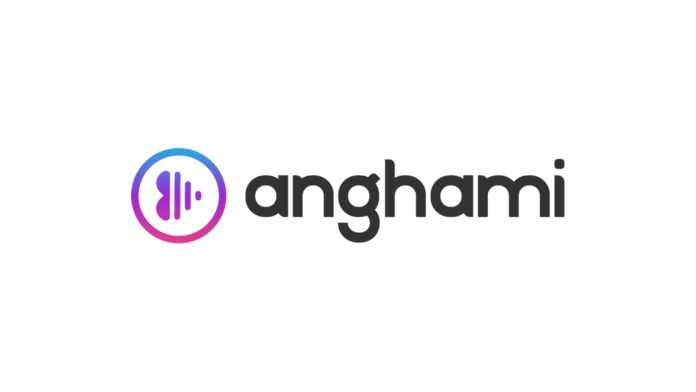 Anghami, a top music streaming platform in North Africa and the Middle East now goes public by a merger with an acquisition company (SPAC) with a special purpose. A SPAC, also referred to as a blank-cheque firm, is created to raise funds via an IPO with the purpose of purchasing an already existing firm and making it public.
Vistas Media Acquisition Company is the SPAC Anghami is going to merge with. It is headed by F. Jacob Cherian, and Singh Abhayanand and Gupta Saurabh who are co-founders. About six months ago, Vistas had gone public on Nasdaq in a $100 million IPO.  As a result of the deal, Anghami will become the first Arab tech firm to be listed on Nasdaq (New York) and will be traded under the 'ANGH' symbol.
The transaction which is expected to close in the second quarter of 2021, implies an initial pro- enterprise forma valuation of around $220 million, with estimated revenues of 2.5x 2022. This compares to the current revenue multiple of Spotify of 6.5x revenue as the statement made by Anghami clearly points out.
Founded in Lebanon in 2012 by Elie Habib and Eddy Maroun, Anghami currently provides more than 57 million songs to over 70 million registered users, thereby recording around 1 billion streams each month. The start-up which moved its headquarters to Abu Dhabi recently, has offices in Riyadh, Dubai, Beirut, and Cairo. It had raised a little more than $25M from top investors in the region including (MEVP) Middle East Venture Partners, Samena Capital, and MBC Ventures. 68 percent of the company is owned by investors with the rest owned by the founders of Anghami. Its stock options are owned by about 60 employees of the company.
The deal includes a combined commitment of $40 million in a PIPE (private investment in public equity) from Shuaa Captial in UAE, a company that earlier this year, had announced its intention to invest in Anghami and Vistas Media Company based in Singapore, parent of the SPAC sponsor. At closing, Anghami is expected to have cash of $142 million on its balance sheet which will be used to fuel the growth of the company.
Group CEO of SHUAA, Jassim Alseddiqi, commented, "We are happy to be leading the PIPE for the business combination of Anghami with VMAC in what will speed the growth of Anghami and build upon its success story as a leader in music streaming in North Africa and the Middle East. Earlier in the year, SHUAA headed a funding round for Anghami and has been closely working with the rest to acquire the PIPE investment and accomplish a successful listing on Nasdaq. Also, the access to capital and enhanced reputation which comes with a listing on Nasdaq speeds up the growth journey of the company."
The founders of Anghami will continue to be in the driver's seat of the company. For a period of one year, the CEO of Vistas Media Acquisition Company, F. Jacob Cherian, is expected to join the combined company as Co-CEO.
The co-founder of Anghami, Elie Habib, said that they have no intention of going public, "In mid-November 2020, we began work on the SPAC. If your structure is right, it is way better to do a SPAC to raise money. We can keep up with the growth of the company on our own conditions with access to equity markets without the need to think about exiting. Over a year ago, we had also made attempts to raise funds and discovered that the market was not suitable for fund raising. Then we modified our priorities to put our focus on growth with the use of our internal revenue."
He also mentioned that they intend to use the money they are going to raise by going public to fuel growth of the company including content investment, "We are of the opinion that there is lack of content in the region. For context: 50 percent of our traffic is generated by 1 percent of Anghami's content. We need to invest in Arabic artists and we need to invest in Arabic content."
The startup headquartered in Abu Dhabi hopes to increase its capture of existing markets and release its products in other identical emerging markets.
In 2012, Anghami introduced music streaming in the Middle East but has been faced with competition from international rivals such as Deezer and Spotify for the last 3 years after their expansion to the region.
Our IPO should be a message of hope for entrepreneurs and individuals in the region, stated Elie, "Let us work together. We will be left with nothing in the end if we give away our music and our culture to foreign start-ups."
Eddy Maroun, the CEO and co-founder of Anghami, said, "For all of us at Anghami, today is a really exciting day and also for our partners all over the world. In 2012, the company was co-founded by Elie and I with a goal for Anghami to be a unique digital media entertainment technology firm in the MENA region. Now, we have made a major move in the forward direction in our growth plans by seeking to become first Arab technology company in the region to be listed on Nasdaq. Becoming a public company listed in the U.S. provides us with access to capital for expansion and the best global platform in the world."
SPACs in the previous eighteen months have grown to be a very popular tool for firms to go public. Now, Elie believes that their listing on Nasdaq is going to inspire other start-ups in the Middle East to do the same but he also warned that SPACs are not for all manner of companies, "The governance and structure have to be accurate. You have to be prepared to do it. Throughout 2020 which was a very challenging year, Anghami has been quite profitable and so we are very confident about what the future holds."
The music streaming company in a statement said that over the last three years, its revenues have grown by 80% and over the next three years are expected to increase by five folds.
Managing Partner of Middle East Venture Partners (MEVP), Rabih Khoury, while commenting on the deal, said, "We at MEVP, the biggest institutional investor in Anghami, are glad that another of our top portfolio companies will be listed on Nasdaq, a top global market for technology. From the outset in 2012, we have partnership with Elie and Eddy supported Anghami continuously beginning with the seed round and every other funding rounds in the future."